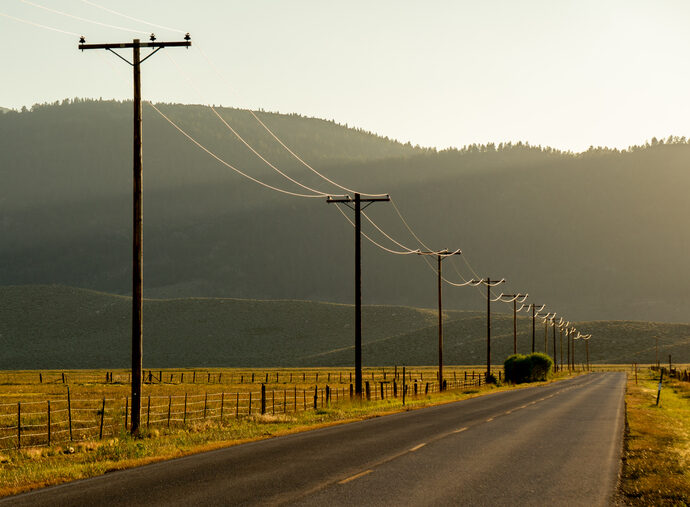 Closing Kentucky's Digital Divide: the FCC's Rural Digital Opportunity Fund (RDOF)

---
March 8, 2021
Recently, the federal government announced that 11 Kentucky broadband providers have been awarded nearly $149 million dollars in support to build out broadband infrastructure to nearly 99,000 locations across the Commonwealth that don't have access to broadband.
According to the FCC, nationally, the RDOF will "expand broadband to over 10 million rural Americans, including 5.2 million unserved homes and businesses…allocating $9.2 billion to close the digital divide in 49 states." Moreover, 99.7% of these locations will be receiving broadband with speeds of at least 100/20 Mbps, with an overwhelming majority (over 85%) receiving gigabit-speed broadband.
Initiatives like RDOF will help those who for too long have been on the wrong side of the digital divide. But, ensuring this service is deployed quickly and efficiently hinges on fair, effective pole attachment regulations.
Barriers that delay and deter expanded broadband access, such as the costly and complex pole attachments and replacements process faced by internet providers in Kentucky, must be reformed. The Kentucky Public Service Commission's ongoing pole attachment rulemaking is our state's most promising opportunity to do that.
Access to the internet is critical to advancing our economic, health, civic and educational well-being. Yet, broadband access remains out-of-reach for far too many rural Kentuckians. In fact, according to the FCC's latest Broadband Deployment Report, nearly 300,000 are without access to broadband, the majority of whom live in the state's rural communities.
Connect the Future (CTF) envisions a world where high-speed broadband provides students access to the remote education they need, farmers to the cutting-edge precision technology they need, and veterans to the quality health care with telemedicine they need – regardless of where they live.
Achieving Internet connectivity in rural areas presents significant challenges. With fewer homes and businesses in these areas, internet providers require access to multiple poles per home to build-out broadband and as a result, pole applications review timeframes, pole replacement rules and the lack of a speedy complaint resolution process can significantly impact or even inhibit broadband infrastructure buildouts.
Together, we can bring high-speed broadband access to more rural Kentuckians – strengthening our economy, expanding opportunity, and ushering in a better future for all. The RDOF and the PSC's pole attachment rulemaking are critical steps in making that a reality.
---