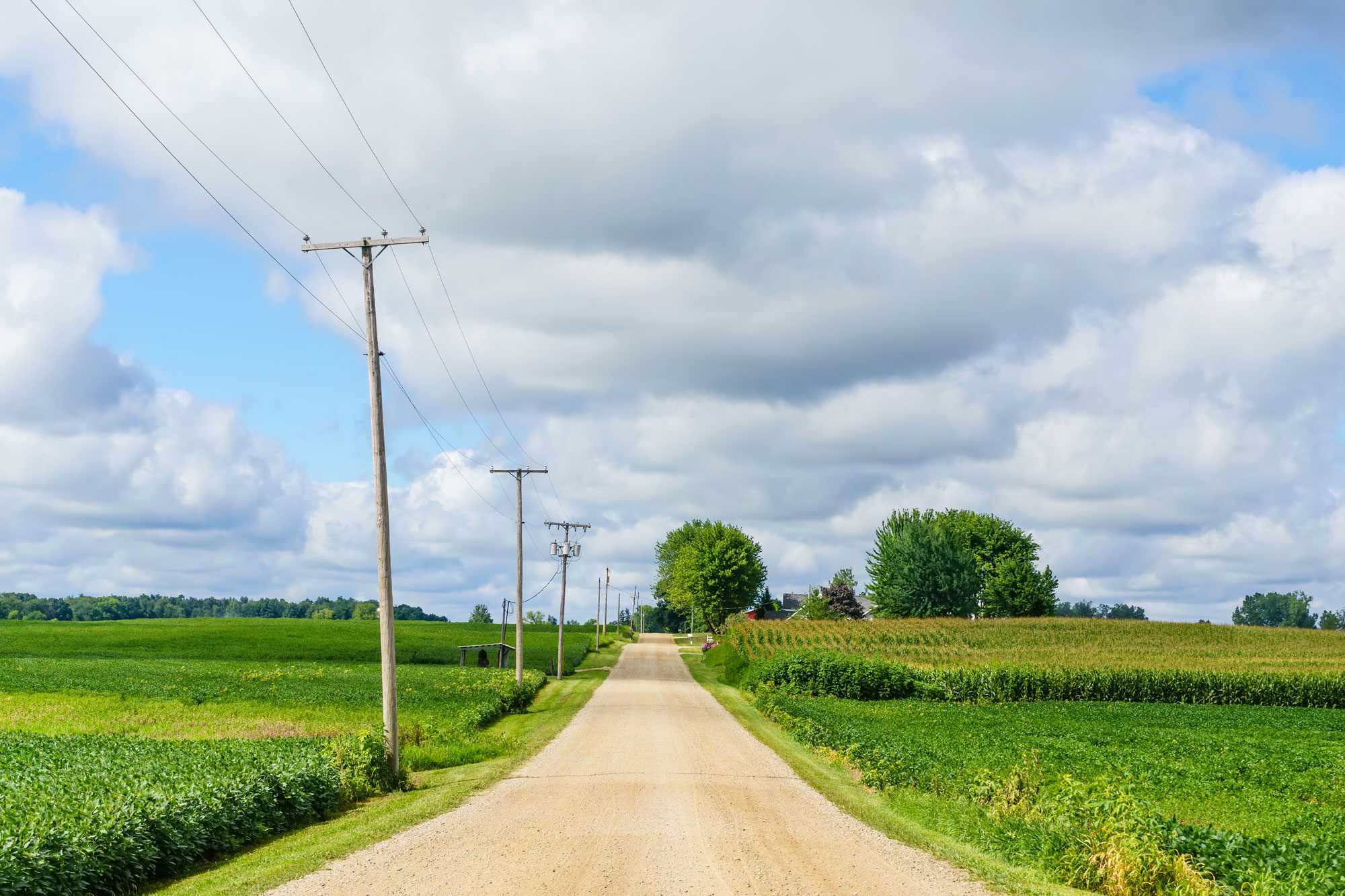 CTF Highlights from the Field: August, September & October 2022

---
November 15, 2022
As we head toward the end of the year, our supporters remain more determined than ever to unleash the benefits of internet access to the millions in our country who still find themselves on the wrong side of the digital divide – without any further delay.
The good news is that there has been movement in Washington to address an oftentimes key contributor to delayed or inhibited broadband deployment in rural America: pole replacements and access.
Earlier this year, the Federal Communications Commission (FCC) published a second further notice of proposed rulemaking on accelerating broadband deployment by guaranteeing easier, more predictable access to utility poles. Champions of rural broadband expansion – including Senator Shelley Moore Capito, former Iowa Lieutenant Governor Patty Judge, and SHLB executive director John Windhausen – quickly supported the agency's proceeding, noting that we must reform outdated regulations like those related to pole attachments if we want to maximize the impact of the influx of federal funds to expand broadband.
CTF now urges the Commission to take prompt action to clarify pole access and replacement rules and accelerate the consideration of pole attachment complaints. By doing so, it can play a significant and consequential role in speeding the deployment of broadband to unserved Americans.
National
CTF filed official reply comments to the FCC's proposed rules to streamline access to utility poles and accelerate broadband deployment. As an attachment to the comments, CTF created a downloadable handout of pole access issue stories from small internet service providers (ISPs) all around the country, illustrating how excessive costs and needless delays around attaching the poles have inhibited deployment efforts. 

Read & download the full reply comments here.

Download & share our handout of pole access stories from small ISPs across the country here.
CTF released a case study for Dubois County, Indiana, which demonstrates a successful public-private partnership that used critical, limited public funds to accelerate broadband deployment by addressing the key concern of pole replacements and access. Learn more and download CTF's Dubois County case study here.
CTF applauded Senator Roger Wicker (R-MS), ranking member of the Senate Committee on Commerce, Science and Transportation, and Representative Cathy McMorris Rodgers (R-WA), ranking member of the House Committee on Energy and Commerce, on their recent letter urging the National Telecommunications and Information Administration (NTIA) to require states and territories to work with their local governments on streamlining pole permitting processes to speed broadband deploy. Read the statement and the full letter here.
Florida
The Florida Department of Economic Opportunity recently announced the opening of the application window for the state's newly created Broadband Opportunity Program. The $400 million grant program was created to incentivize expansion of broadband access in unserved communities across the Sunshine State. CTF Florida has advocated for a dedicated utility pole replacement fund to supplement the grant program, so that expansion projects can be streamlined, particularly in rural areas.
Kentucky
In September, Meghan Sandfoss assumed her role as Executive Director of Kentucky's newly created Office of Broadband Development. CTF Kentucky is excited to see the office take the next big step toward closing Kentucky's digital divide under the leadership of its new chief. Read our press release here.
Texas
In August, CTF Texas supporters joined Governor Abbott at Hunt Regional Medical Center in Greenville to highlight broadband expansion projects in the state. High-speed internet access is a critical resource for rural communities like Greenville, where patients may live long distances from the nearest doctor or specialist. CTF Texas supporters in attendance also had the opportunity to present the governor with a "Broadband Champion" award. 
---