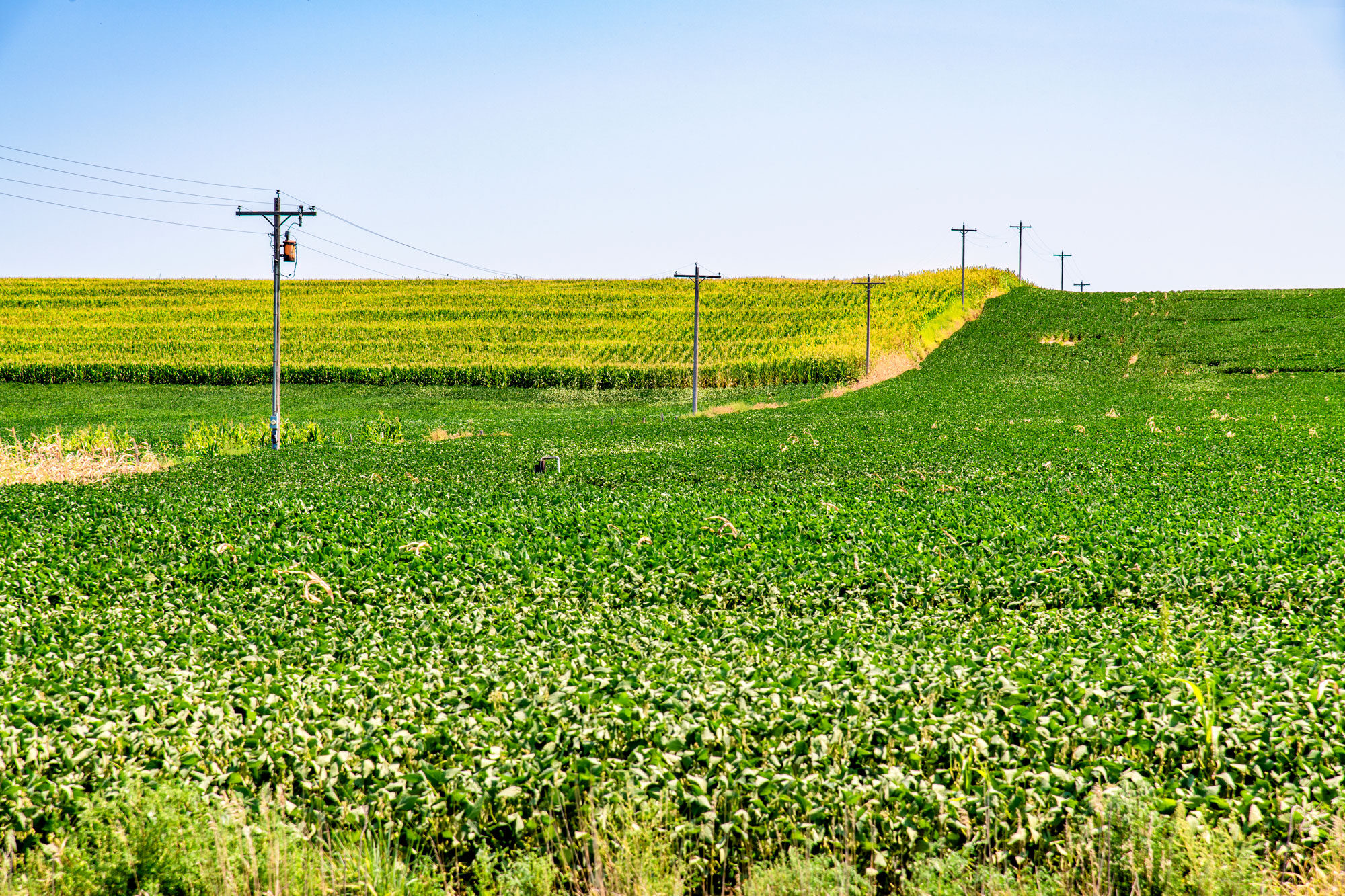 CTF HIGHLIGHTS FROM THE FIELD: JANUARY, FEBRUARY & MARCH 2023

---
April 17, 2023
It's been a busy start to 2023, as Connect the Future continues to educate policymakers and other key stakeholders on the urgent need to reform the outdated, inefficient process for attaching broadband equipment to utility poles. In addition, several key leaders – Kristian Stout, Director of Innovation Policy at the International Center for Law & Economics, and former Iowa Lieutenant Governor Patty Judge – hit the airwaves to discuss the need for rural broadband expansion and the critical role that utility poles play in broadband deployment.
National
Former Iowa Lieutenant Governor, co-founder of Focus on Rural America, and CTF supporter Patty Judge chatted with Brownfield Ag News – one of the country's largest agricultural news radio networks. She discussed the critical function that broadband plays in "supporting economic opportunities, education, and healthcare," as well as the importance of pole access reforms and prioritizing broadband funds to unserved areas. Listen to the full interview here.
Kristian Stout, Director of Innovation Policy at the International Center for Law & Economics, also appeared on farm radio to discuss barriers to rural broadband expansion efforts, including inequitable pole replacement costs, as well as steps the federal government can take to ensure the most efficient use of broadband funds. Listen to his interview on Southern Farm Network Today.
CTF and other broadband supporters submitted responses to Senator John Thune's (R-SD) request for feedback on the efficient and effective use of federal broadband funding. In particular, groups stressed the need for effective rules and regulations on pole access issues. Check out what groups are saying here.
CTF and other rural advocates were featured in a Wall Street Journal report entitled, Fights Over Rural America's Phone Poles Slow Internet Rollout. The article notes: "Disputes involving utility poles have gummed up broadband projects in Kentucky, Michigan, and South Carolina. One squabble in Socorro, N.M., left two elementary schools without high-speed internet for several years. 'Our students really suffered,' said Ron Hendrix, the Socorro school district superintendent. It is 'years of not having high-speed network out to two schools that really need it.'" Read more here.
Florida
CTF had the privilege of hosting a first-of-its-kind rural broadband event in Fort Meade, FL, where we honored former Florida House Speaker Chris Sprowls and Representative Josie Tomkow with our Broadband Champion Award. The event also featured remarks from local stakeholders and an engaging panel discussion that highlighted Florida's new Broadband Opportunity Program. To learn more and see photos from the event, click here.
The Florida Department of Economic Opportunity (DEO) announced more than $247 million in new funding available for broadband infrastructure expansion. "Allocated by the U.S. Treasury's Capital Projects Fund, the Broadband Infrastructure Program aims to expand and improve broadband Internet infrastructure with a focus on workforce, education, and health monitoring," DEO said in a statement. Applications will be accepted by DEO until April 14, 2023.
Missouri
Unserved residents in Bollinger County, MO, have waited far too long for access to high-speed internet, but persistent barriers remain. Currently, one electric co-op is making unreasonable demands on internet service providers in pole attachment agreement negotiations. Becky Wiginton, President of the Bollinger County Chamber of Commerce and a member of the Bollinger County Broadband Task Force, recently penned an op-ed calling on all stakeholders to work together toward closing Missouri's digital divide.
Kentucky
Officials from Kentucky's Office of Broadband Development have been traveling across the Commonwealth for the Better Internet Initiative Listening Tour, which made 14 stops throughout Kentucky. Topics ranged from the barriers to broadband access in rural communities to the need for digital skills in the workforce. "It was very encouraging, it's also very nice to be like, 'here's my voice … and here are my community's issues,'" said Shelbi Henkle, the Rural Broadband Assessment Coordinator for the Red Bird Mission, a CTF Kentucky coalition member.
South Carolina
CTF recently published a new case study on how pole disputes can delay high-speed broadband expansion, showcasing the example in York County, SC. More than 2,000 York County residents lack connectivity because York Electric Cooperative won't allow access to its poles. Check out the one-pager here.
---