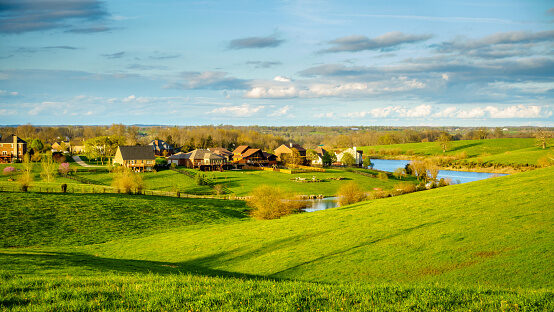 Kentucky Farm Bureau providing nearly 200 free Wi-Fi hotspots statewide

---
August 26, 2020
LOUISVILLE, Ky. — Earlier today, Kentucky Farm Bureau activated a free, public Wi-Fi internet signal from 155 of its locations statewide and announced its plan to make that same signal available at its remaining 42 offices over the next several weeks. The Wi-Fi network – with its easily identifiable name, KFBFreeWiFi – is accessible from the parking areas around KFB's buildings 7 a.m.-10 p.m. daily and free to anyone who would like to use it.
"Reliable broadband internet service, especially in the rural parts of our state, is something that far too many Kentuckians still don't have access to in their homes," said Mark Haney, President of KFB. "In a world that now demands video meetings, virtual events and continual email communications – not to mention the tens of thousands of students who are about to start their new school year from home – internet connectivity is a must. We want to help ease that burden for some of our fellow Kentuckians through this initiative."
Haney also shared his full announcement of this project in a video message today.
---