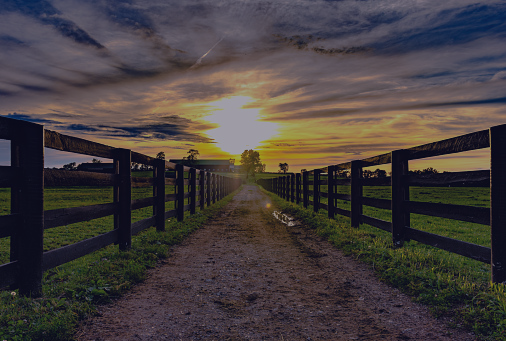 New Pegasus Institute Report Details Steps to Remove Barriers to Broadband Expansion and Get Rural Kentucky Connected

---
December 3, 2020
Access to reliable, high-speed broadband internet is now more important than ever before. Kentuckians all across the Commonwealth have transitioned to working, learning, accessing services, and running their businesses from home, none of which are possible without reliable internet access. Yet for far too many Kentuckians, broadband access remains out of reach. Nearly 300,000 Kentuckians – mostly in rural areas – still lack access to reliable, high-speed broadband – ranking Kentucky as 40th in the nation for broadband access.
In November 2020, the Pegasus Institute, a top locally based think-tank in Kentucky that provides public policy research and solutions aimed at improving the lives of all Kentuckians, released a broadband access report. Their report highlights various barriers to rural broadband expansion in the commonwealth and offers three important and sensible recommendations to fix the problem:
Create Universal Rules for Pole Attachments and Replacements
The currently complex and costly process to attach cables to poles oftentimes results in lengthy delays in bringing broadband to new homes and businesses in rural areas. It also diverts resources away from building broadband by redirecting investment dollars to pay utility companies unreasonable pole attachment-related costs. The Pegasus Institute recommends the Kentucky Public Service Commission (PSC) act quickly to issue uniform pole attachment regulations that also address the high cost to broadband providers of replacing poles owned by utilities. By doing so, the PSC can "reduce the cost and complexities of pole attachments," which will result in greater private sector investment. Additional private sector investment means more choice, better service, and lower costs for consumers.
Eliminate Taxes on Capital Expenditure for Telecommunication Equipment
While the Commonwealth has worked to shift the burden of taxation away from production and business inputs, it still levies a six percent tax on telecommunications equipment. Economic analyses confirm that eliminating this tax on telecommunications equipment and infrastructure in Kentucky would generate in just two years, over $167 million in new economic activity, 700 jobs, and thousands of additional broadband connections.
Permanently Suspend Kentucky Wired
The Pegasus Institute found increased delays, expenditures, and costs for the Kentucky Wired statewide broadband network: "what was originally intended to be $30 million direct investment by Kentucky taxpayers, representing 7.7 percent of the project's funding, has ballooned to a conservative estimate of $1.5 billion," without "actually expanding the state's broadband infrastructure at all."
Taken together, these three recommended policy changes can address the problem of inadequate broadband coverage in rural, unserved parts of the state and help usher in a brighter and more connected future for all Kentuckians. Being ranked 40th in the nation when it comes to broadband access, Kentuckians have no time to delay.
---