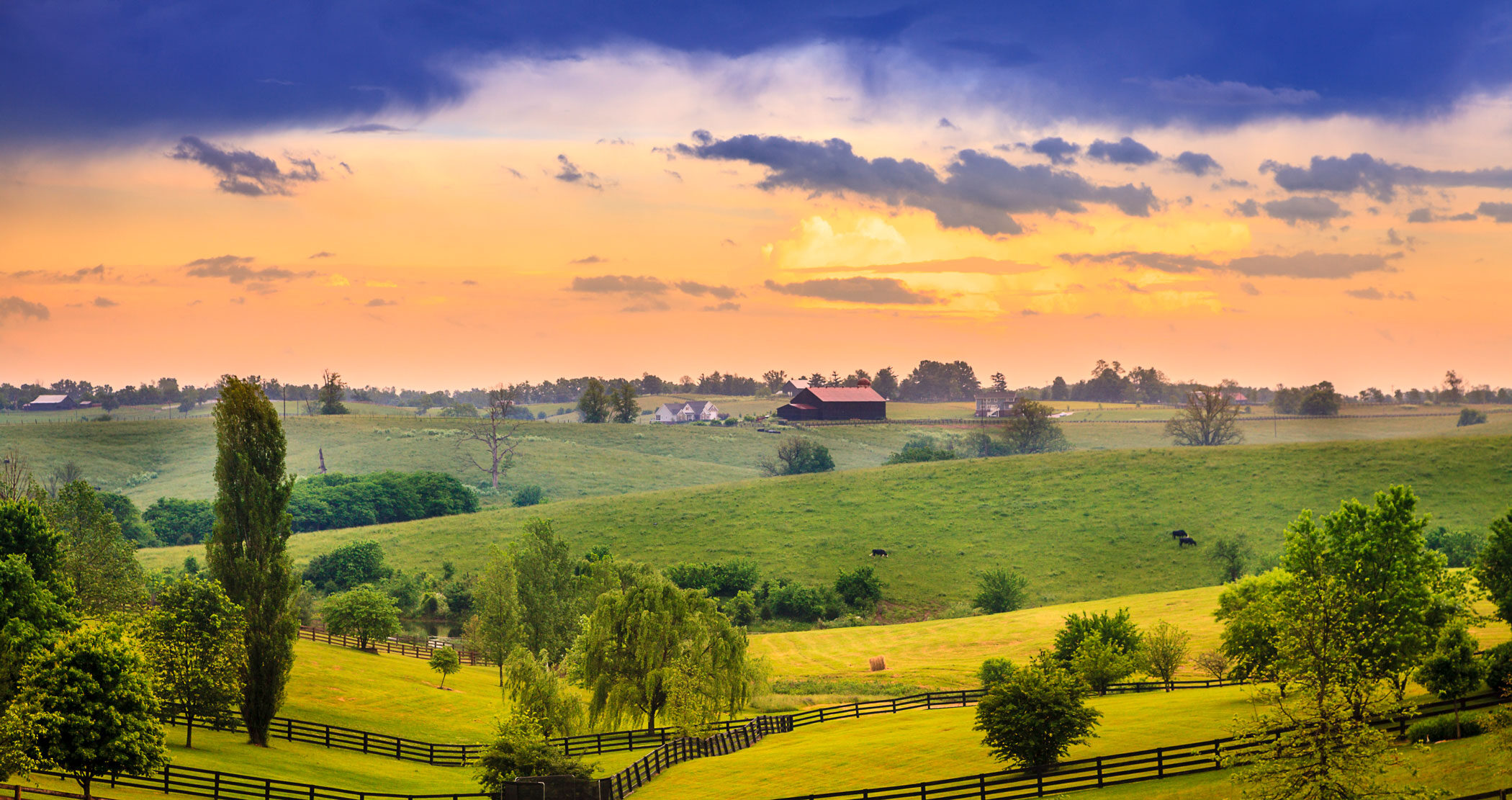 What They Are Saying – Legislators & Broadband Advocates Agree: Strengthened Pole Regulations Are Critical To Closing Kentucky's Digital Divide

---
September 7, 2021
The Kentucky Public Service Commission (PSC) recently completed its public comment period on proposed regulations to address broader access to utility poles. The comment period provided a unique opportunity for the Commission to hear from concerned Kentuckians who understand the importance of streamlining the existing complex pole attachment process in order to accelerate broadband deployment to more areas of rural Kentucky. To date, the PSC has received hundreds of comments, including nearly 70 from state legislators, third-party organizations and local elected officials.
During the past year, the Kentucky General Assembly has recognized and prioritized issues related to broadband and the utility pole attachment process. Last session, the General Assembly appropriated $300 million in federal funds for broadband deployment and passed House Bill 382 directing the PSC to implement pole attachment rules to help facilitate and expedite the deployment of broadband service. Now, as the Commission considers these public comments and finalizes the current rulemaking, it should focus on expanding the proposed pole attachment policies to require broadband providers and pole owners to each pay their fair share of costs to replace utility poles while also addressing important construction issues like overlashing fiber lines onto, which refers to physically tying an optical fiber cable to those that are already attached to a utility pole.
In public comments submitted to the Commission, here's what state legislators and broadband advocates are saying about the importance of strong regulations that will help close the digital divide in Kentucky.
House Speaker David Osborne, District 59
"I urge [the Public Service Commission] to make further improvements to the utility pole regulations under current consideration so that more unserved communities have the high-speed connectivity necessary for success. Specifically, this means ensuring broadband providers have reasonable, fair access to utility poles that are essential to expanding broadband service. The current process is burdensome, costly, and hindering broadband from reaching communities that still lack access. By ensuring more clarity and fairness related to costs associated with utility pole replacements, the process for providers to attach new infrastructure to poles will become quicker and more cost-effective."
Senate President Robert Stivers, District 25
"One of the largest barriers to ensuring rural families and businesses have broadband connections is the process of building service to rural areas, where connecting homes along the "last mile" are often costly and complicated. That's why the PSC's ongoing utility pole attachment proceeding has the potential to help improve the reach of broadband networks to unserved areas … This proceeding is an opportunity to streamline access to the critical infrastructure needed to expand service to rural areas of Kentucky. This includes effectively addressing pole replacement issues and Make Ready processes, which can enable broadband providers to build-out their networks more efficiently and effectively."
Senate Majority Leader Damon Thayer, District 17
"Access to broadband is critically important to ensuring educational and economic opportunities for all Kentuckians. So much of the way we live, work and interact with friends and family has moved to an online, virtual environment and the Covid-19 pandemic has only accelerated this new reality. Although broadband providers have invested billions of dollars in private-risk capital to ensure the majority of Kentucky's families and businesses have access to the internet, areas of rural Kentucky remain unserved … I have heard from families in District 17 who need broadband, but unfortunately, the high cost of expanding infrastructure to these rural areas makes it unfeasible. However, the PSC has an opportunity to address many of the issues that are driving these costs by establishing streamlined regulations that create a fair, equitable approach to attaching to utility poles."
House Majority Whip Chad McCoy, District 50
"Building out broadand infrastructure can be a costly endeavor. But by making sure broadband companies have proper access to utility poles, the Kentucky Public Service Commission can do right by the people of our state … The regulations recently proposed by the Commission represent a valuable start, but additional measures are necessary. This includes, for example, ensuring that all parties pay their fair share of costs when outdated poles need to be replaced. That overlashing, which is a common construction practice, has clear guidelines to help facilitate faster broadand investments and deployments."
Senator Chris McDaniel, District 23
"I urge [the Public Service Commission] to take additional steps that will ensure broadband reaches more unserved areas of the state. This involves clarifying and strengthening a policy that instates a more equitable cost-sharing framework between broadband providers and utility pole owners for pole replacement costs … taking actions to cut through these burdensome processes will help our people create jobs, grow small businesses, and generate billions in economic activity in industries from healthcare to agriculture. My fellow legislators on both sides of the aisle and many industry and non-profit groups throughout the state unite in their support for removing hurdles to broadband access. Let us seize the momentum and help all Kentuckians get connected."
Senator Robin L. Webb, District 18
"The Commission's ongoing pole attachment proceeding has the promise to deliver long overdue change to the residents of my district and across the Commonwealth. As you know, existing pole attachment processes result in unnecessary delays in broadband buildout to the detriment of residents living in rural parts of the Commonwealth. Utility companies that own the poles have used these processes to their advantage to increase delay and the cost of deployment for broadband providers. Kentucky urgently needs policies that promote fair cost sharing between broadband providers and pole owners for the replacement of outdated utility poles."
Representative Jerry T. Miller, District 36
"I encourage the Commission to strengthen the utility pole regulations under current consideration to ensure that broadband providers have more reasonable access to build and deploy high-speed broadband services to our unserved communities. Accessing and preparing utility poles consumes a great deal of time and resources in a rural broadband expansion. And because delay and costs represent the most significant barriers to rural broadband deployment, the proposed regulations must introduce greater clarity and fairness to the process by including specific provisions that more fairly apportion pole replacement costs—a burden that now falls disproportionately on broadband providers."
Senator Julie Raque Adams, District 36
"We can't forget the many Kentuckians – especially students in unserved, rural areas – that do not have access to high-speed internet. This problem existed prior to the pandemic, as Kentucky currently ranks 40th in the nation in broadband access, according to one study. We fail to serve our young learners if, as public servants, we do not take action to ensure greater access to this critical tool of learning and discovery. We can't afford to let them fall behind. As the PSC finalizes its rulemaking, I urge [the Commission] to take this opportunity to expand the proposed pole attachment policies to ensure that broadband providers and pole owners pay their respective fair share for costs to replace utility poles and address important issues like over-lashing fiber lines."
County Judge Executives from Bourbon, Bullitt, Caldwell, Shelby, Spencer, Washington, Christian, Fleming, Garrard, Pendleton, and Rockcastle Counties
"The Commission has an opportunity to take action now to help broadband providers move forward with the necessary investments to make high-speed internet service availability a near-term reality for Kentucky's rural families, farm operators, and other businesses. We believe the Commission's pending rulemaking should tackle the issues that are unnecessarily driving up the cost of broadband expansion in rural areas … If the Commission fails to take the appropriate actions now, there is real risk that our state's pole attachment rules will impede the ability of broadband providers to move forward with the investments necessary to make this priority a reality for our constituents."
Patricia D. Kravtin, MIT Economist Specializing in Cable Regulation & Broadband Markets
"Given the pressing need to close the digital divide, Kentuckians would experience significant economic and welfare benefits from the adoption of uniform, cost effective and efficient make-ready policies. The converse also holds true, there will be substantial economic and social welfare losses to the Commonwealth associated with leaving in place a status quo where pole owners are free to exercise their market power over poles by imposing economically inefficient and inequitable make-ready charges and practices. The effect of existing pole owner behaviors, if left unchecked by policymakers, is to cause higher costs and delayed expansion of quality broadband into unserved areas, with large negative spillover effects rippling throughout the Commonwealth."
The Kentucky Hospital Association
"As the representative of hospitals, health care organizations, and integrated health care systems all across the Commonwealth, we at the Kentucky Hospital Association have heard countless stories about how our health care system's robust new telehealth services have acted as an important lifeline during the pandemic. We need to ensure that all Kentuckians have access to these critical telehealth services, and the Kentucky Public Service Commission (PSC) has the opportunity to help bridge this digital divide … As the Commission actively examines a new regulatory proposal for pole attachments, we encourage you to help speed the deployment of rural broadband and break down barriers for providers seeking to attach internet cables to utility poles. A favorable result from the PSC to provide faster access to utility poles and address high costs related to these attachments will benefit the thousands of rural Kentuckians that our member hospitals serve."
Kentucky Association of Counties
"On behalf of the leaders of Kentucky's 120 counties, the Kentucky Association of Counties asks the Kentucky Public Service Commission to recognize the critical infrastructure needs of our rural families and businesses. That is why we ask the PSC to utilize the current pole attachment proceeding to further the deployment of rural broadband … On a daily basis, County Judge/Executives and Fiscal Couft members are asked what can be done to extend broadband service to rural areas currently fighting to succeed without this critical connection. These elected leaders know that action is needed at all levels in order to achieve progress … As more and more of our time is spent developing creative solutions and strategies for rural broadband deployment, we ask for the Kentucky PSC's assistance in this effort to make rural broadband a reality."
Kentucky Magistrates & Commissioners Association
"County leaders across Kentucky can attest that a central issue that we all face is ensuring broadband access is available in rural areas. Too many of our constituents are finding themselves unable to work from home, educate their children from home, receive medical care from home, and stay connected to a world that is increasingly moving online … That's why the Kentucky Magistrates and Commissioners Association is asking the Kentucky Public Service Commission to strongly consider the impact the current pole attachment proceeding and any other initiatives that would expedite the delivery of rural broadband services. The success of all our Counties is dependent upon this critical infrastructure reaching our rural families and businesses."
---