OUR AGENDA: CONNECT MORE KENTUCKIANS AND DO IT QUICKLY
Access to reliable, high-speed internet service is more important than ever, but nearly 300,000 Kentuckians still can't get connected. Even more lack the basic skills or technology necessary to put it to use.
Our mission is plain and simple: we seek to shape public policy to create an environment that encourages investment in expanding broadband deployment throughout Kentucky.
Take Action Today
Help Speed Rural Broadband Deployment in Kentucky
Common Sense Solutions
The benefits of high-speed internet are undeniable. But a series of barriers exist today that slow or prevent high-speed internet from reaching many areas. We're calling for common-sense solutions to address financial, legal, regulatory, technological, and commercial obstacles that inhibit bringing broadband to all Kentuckians.
For example, some of the first obstacles we should tackle are the unnecessary delays and burdensome expenses associated with the process of attaching broadband infrastructure to utility poles, which is the primary means of getting high-speed internet into unserved, rural areas of Kentucky.
Addressing these types of roadblocks will help bring high-speed broadband access to more people, and will help empower Kentuckians to find the opportunities they need to thrive in the 21st Century.
OUR COALITION SUPPORTERS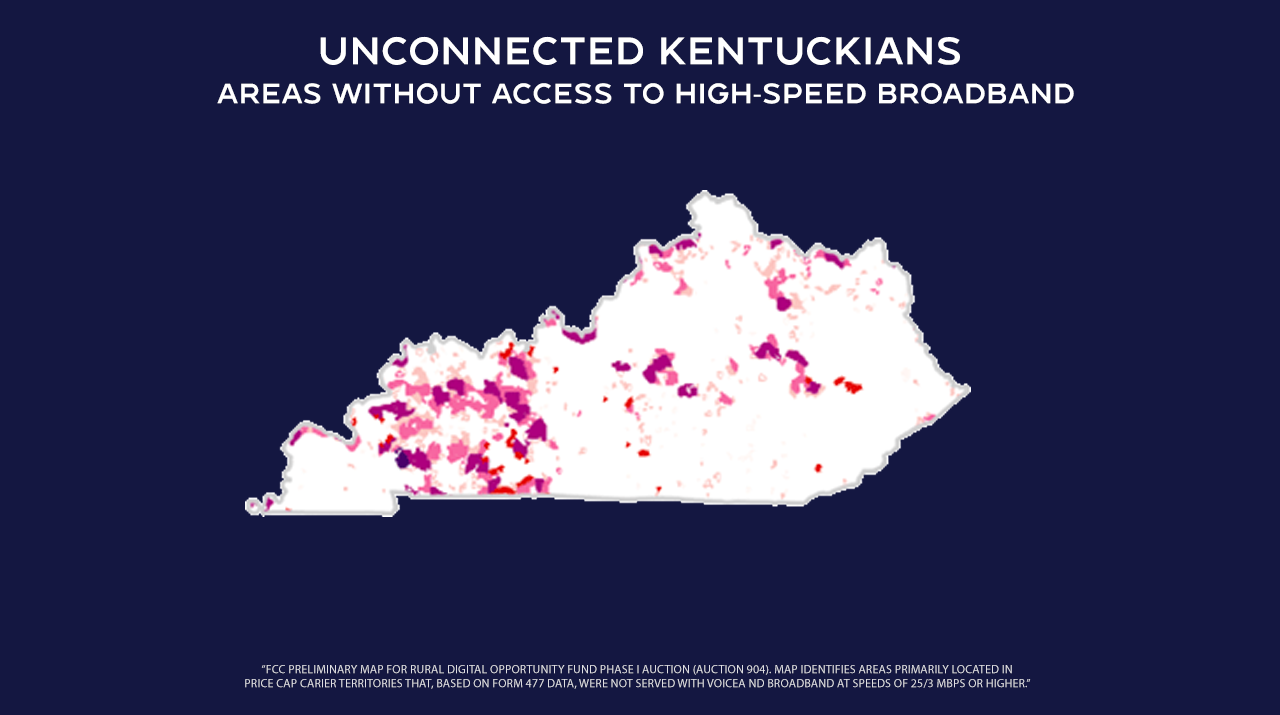 Kentucky
Internet Access Matters.
300k
Nearly 300,000 Kentuckians, mostly in the state's rural areas, lack access to wireline broadband, according to the FCC.
The high cost of replacing old utility poles, particularly in Eastern Kentucky, inhibits broadband expansion.
40th
BroadbandNow ranks Kentucky 40th in broadband access. We can do better.
News & Updates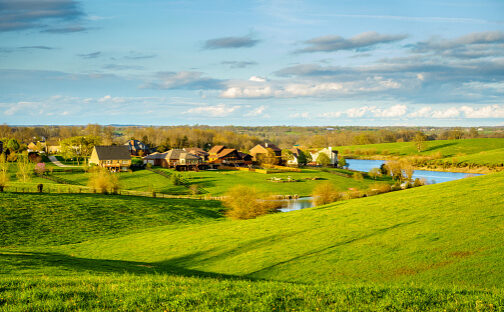 FOR IMMEDIATE RELEASEJanuary 19, 2021Contact:
[email protected]
WASHINGTON, DC (January 19, 2021) – Connect the Future Kentucky (CTF)
…
Note: Wednesday, January 13th at 9:00am ET, the Kentucky Public Service Commission (PSC) is holding a public workshop
…
For nearly a century, Red Bird Mission has worked to provide critical services to some of the most rural, isolated,
…
Access to reliable, high-speed broadband internet is now more important than ever before. Kentuckians all across the
…
CEDIK Digital Divide County Data Profiles
Principles For Broadband Expansion
What They Are Saying in Kentucky
Join Connect The Future Kentucky
Do you want to connect more Kentuckians to the future? Do you want to strengthen our economy, expand opportunity, and usher in a better future for our commonwealth and our country?
If so, we want you to stand with us. The more leaders who get involved, the more we will accomplish, and the more good we'll do for Kentuckians and the Commonwealth.
---